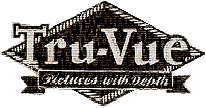 Tru-Vue Gallery
Photo Number 9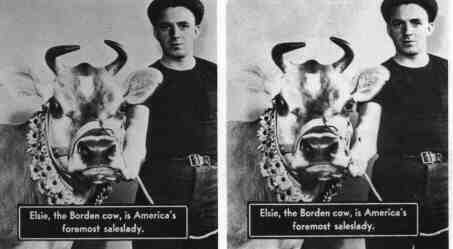 Elsie, the Borden cow, is America´s foremost saleslady.
Elsie was displayed in a chintz lined boudoir at the N.Y. World´s fair. This 1940 Borden promotional film covered her soft life in detail. Another showed their plant and the first use of paper milk cartons.
NOTE: If the stereo pair above is too wide, scale it by narrowing your browser window. The stereo pair will always be 80% of your browser window's width.
---
---
---
Last modified on January 22, 2003
---
Copyright © 1996- by Stereoscopy.com and Alexander Klein. All rights reserved.