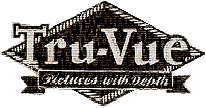 Tru-Vue Gallery
Photo Number 5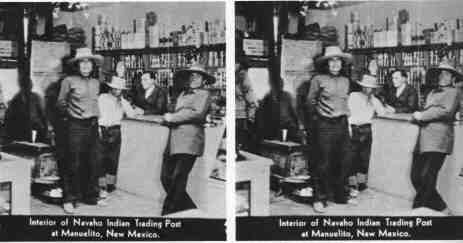 Interior of a Navaho Indian Trading Post at Manuelito, New Mexico.
One of the several covering the Southwest, the film "Navaho Lands" includes this view of something other than mesas, ponies, and hogans. No. 803.
NOTE: If the stereo pair above is too wide, scale it by narrowing your browser window. The stereo pair will always be 80% of your browser window's width.
---
---
---
Last modified on January 22, 2003
---
Copyright © 1996- by Stereoscopy.com and Alexander Klein. All rights reserved.