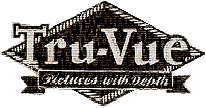 Tru-Vue Gallery
Photo Number 3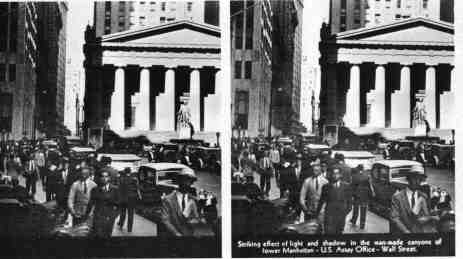 Striking effect of light and shadow in the man-made canyons of lower Manhattan - U.S. Assay Office - Wall Street.
A feeling for the street emerges from this and other views in several films of New York City. (1933, no numbers on these first films).
NOTE: If the stereo pair above is too wide, scale it by narrowing your browser window. The stereo pair will always be 80% of your browser window's width.
---
---
---
Last modified on January 22, 2003
---
Copyright © 1996- by Stereoscopy.com and Alexander Klein. All rights reserved.