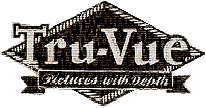 Tru-Vue Gallery
Photo Number 1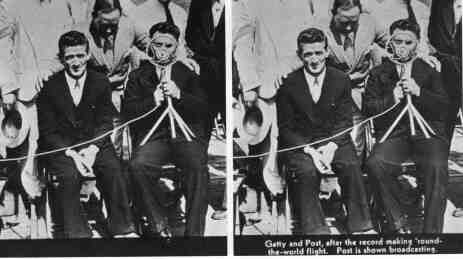 Gatty and Post, after the record making ´round-the-world flight. Post is shown broadcasting.
"Tru-Vues of Current events" like the newsreels of the day, included some news, many "local color" stories and girls. End-frame blurbs promised monthly issues of these but they were dropped soon after this August 1933 "pilot?" film.
NOTE: If the stereo pair above is too wide, scale it by narrowing your browser window. The stereo pair will always be 80% of your browser window's width.
---
---
---
Last modified on April 26, 2004
---
Copyright © 1996- by Stereoscopy.com and Alexander Klein. All rights reserved.